This twin shaft mixer is the professional mixing equipment to mix the coal powders with binder evenly and continuously. There are two paddles inside of the machines, while the motor drives the two shafts rotating through gearbox, the paddles in the two shafts will move and rotate and make the coal and other materials mix completely. Therefore, users can get the mixture as they need.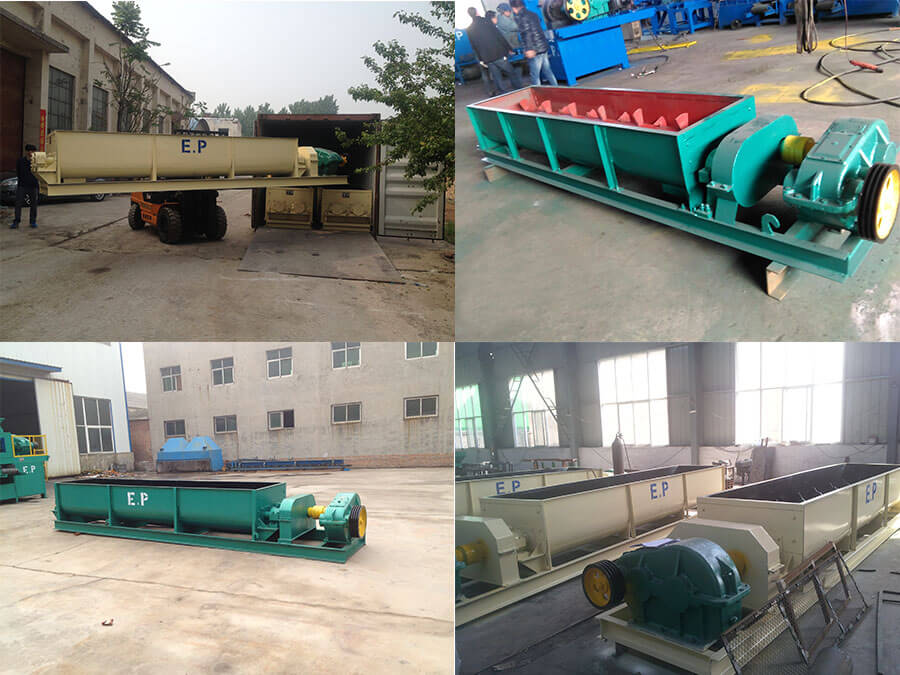 The advantages of E.P twin shaft mixer are:
1. The paddles are fastened on the shafts by screws, which are easily to be changed and cleaned.
2. Use the gear box in transmission system to make sure the performance is more reliable.
3. Strong frame supports the longer service life time.
4. We customize the models of mixers to meet the clients' different capacity needs.
5. It is continuous working type mixing equipment.
6. Various kinds of twin shaft mixers 1-20 tons/h capacity can be optionable.