Rotary dryer is widely used for drying materials in the industries of
mining production
, cement, construction field, chemical materials, food, compound fertilizer, etc.
1. Features of
rotary dryer :
1) Large production capacity, continuous running.
2) Simple structure, convenient operation.
3) Low malfunction, low maintenance cost.
4) Wide scope of application. It can be used for drying granular materials, especially for the materials with big adhesion.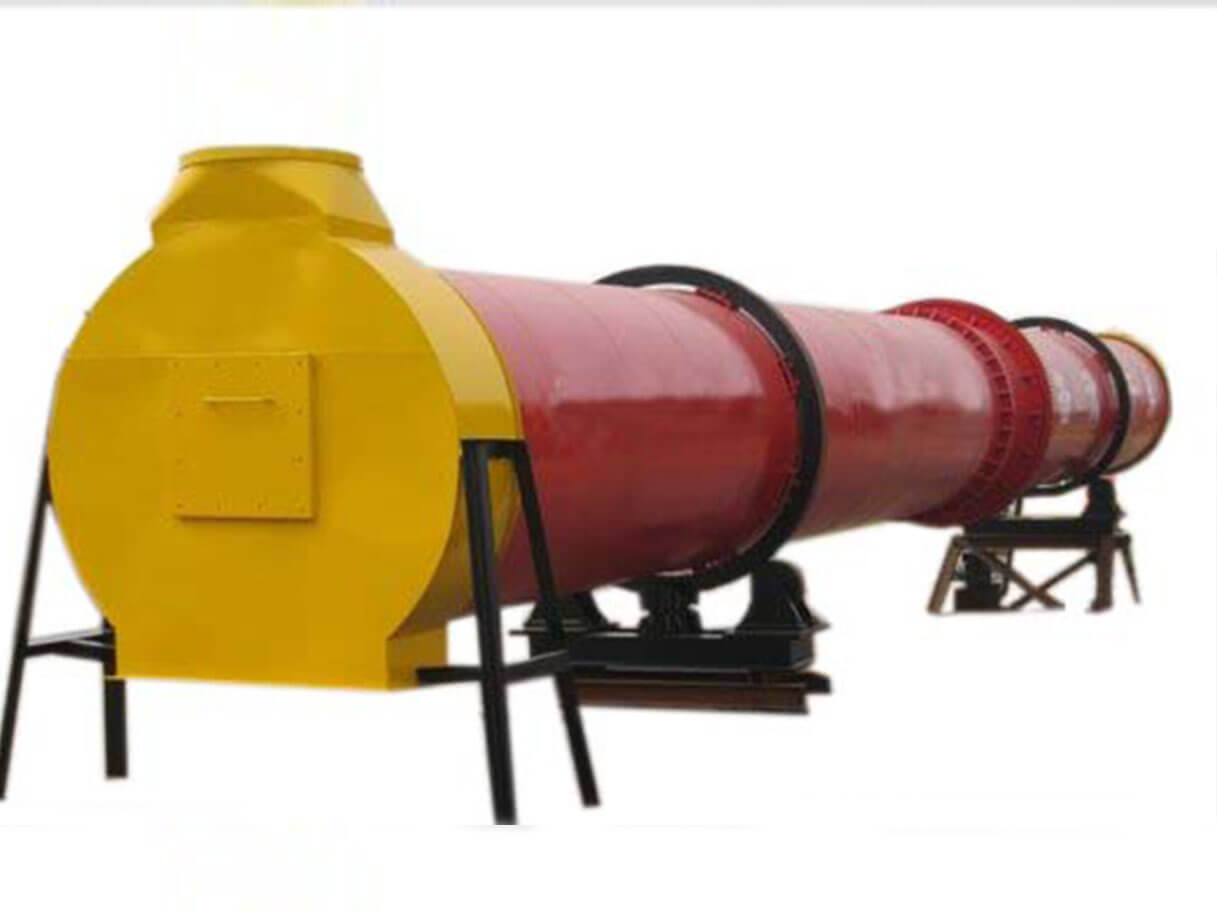 2. Structure of
rotary dryer :
Rotary dryer consists of drum body, transmission system, dust-collecting system, frame, etc.
3. Application of rotary dryer :
Mineral industry:
Coal, Bentonite, Titanium concentrate, coal, manganese ore, pyrite, limestone, peat, sand, etc.
Chemical industry:
ammonium sulfate, sodium sulphide, ammonium nitrate, carbamide, oxalic acid, potassium dichromate, PVC, fertilizer, calcium magnesium phosphate, compound fertilizer, etc.
Others:
Iron powder, flat soybean, garbage abrasive, match sticks, wood chips, vinasse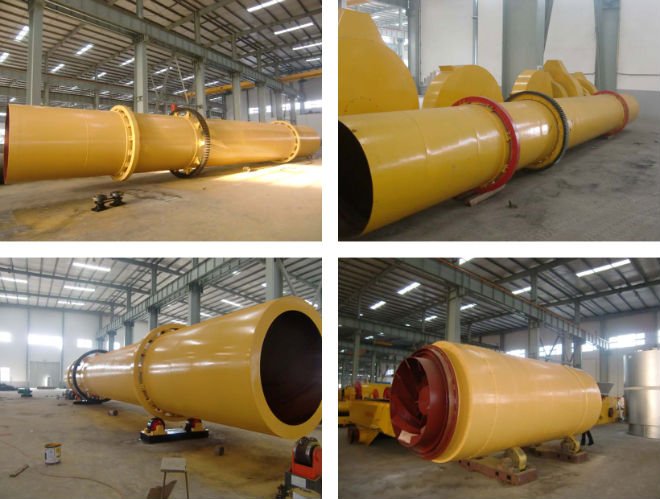 4. Models
| | | | | | |
| --- | --- | --- | --- | --- | --- |
| Model | RPM | Slope | Inlet Temperature | Output | Weight |
| (mm) | (r/min) | (%) | (℃) | (t/h) | (t) |
| ф800×8000 | 3.8 | 5 | ≤700 | 0.8-20 | 3.5 |
| ф1000×10000 | 3.8 | 5 | ≤700 | 1.0-3.5 | 5.6 |
| ф1200×10000 | 3 | 3 | ≤700 | 1.8-5 | 14.55 |
| ф1500×14000 | 2.08 | 5 | ≤800 | 3.3-7.5 | 17.8 |
| ф1800×14000 | 2.08 | 5 | ≤800 | 5-9 | 22 |
| ф2200×16000 | 4.7 | 5 | ≤700 | 6-12 | 36 |
| ф2400×18000 | 4 | 5 | ≤800 | 10-15 | 52 |