Drum crusher is suitable for crushing all kinds of medium hard ores in mine, metallurgy, refractory, cement, coal, glass, ceramics and power plant. Its main features are big crushing ratio, high output, high efficiency and energy conservancy; and the easy-wearing parts use wear-resisting materials with high hardness, high toughness and complex alloy so that its service life is improved by 2-3 times and the gap between the hammer and the impacting plate is adjustable so that it can satisfy the needs of different granularities.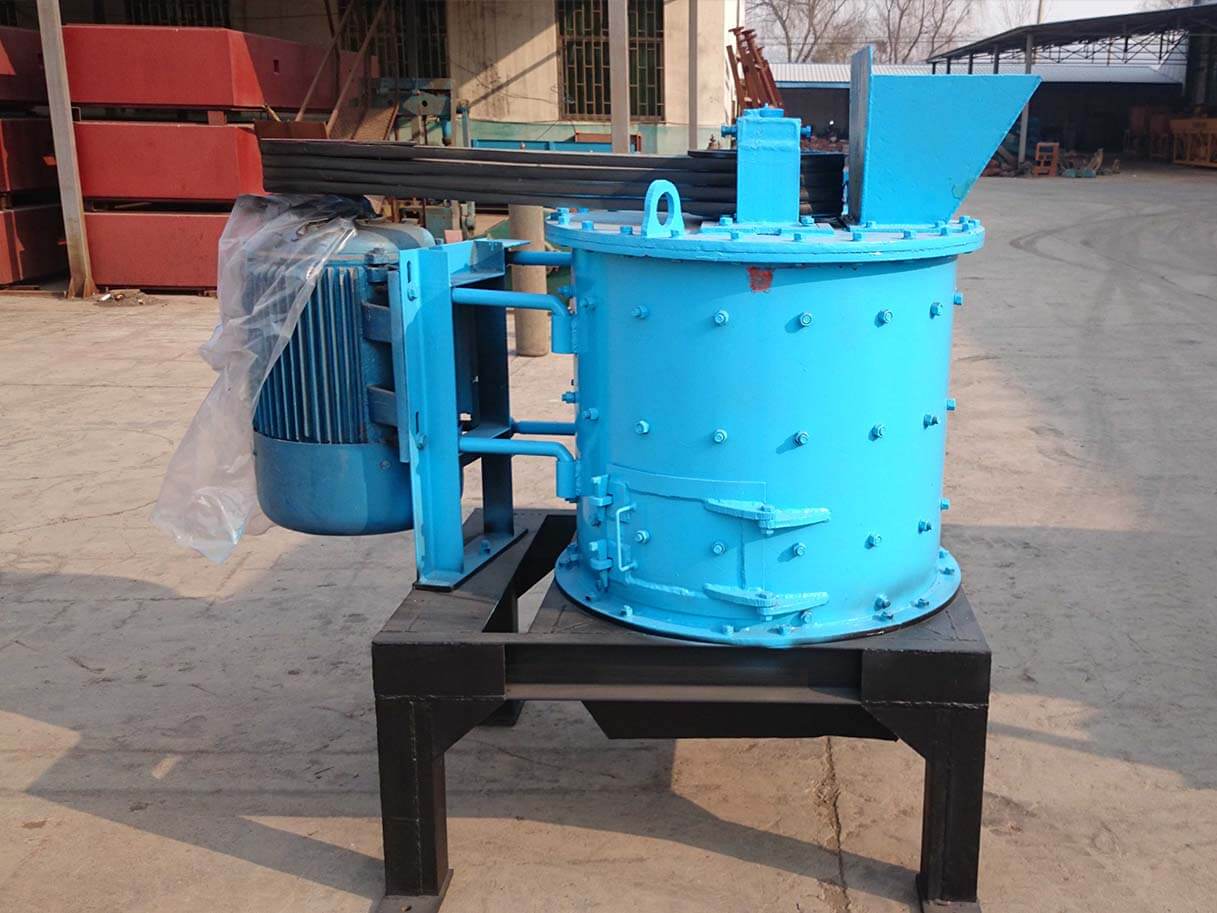 Features of drum crusher
1. Its structure is simple and reasonable and operational cost is low. It uses "stone impacting stone" principle so that the abrasion is small.
2. It has high crushing ratio and is energy saving.
3. It has the functions of both fine crushing and coarse grinding.
4. The water content in the materials to be crushed has little influence on this machine and the water content can reach about 8%.
Model
800
1000
1250
1500
1750
Rotor
diameter
(mm)
650
800
1000
1250
1560
Cylinder
height(mm)
800
850
850
1000
1410
Main shaft
rotation
speed
(r/min)
1350
970
740
650
600
Feeding
size(mm)
50
70
100
100
100
Discharging
size (mm)
0-5
0-5
0-5
0-5
0-5
Processing
capacity (t/h)
5-15
10-30
20-60
30-80
40-100
Motor
Power(kw)
4P 30
4P 55
6P 90
8P 110
8P 132
Rotation
speed
1440
1440
750
750
750
Dimensions
(L×W×H)(mm)
2200×860×1980
2700×1160×2000
2800×1400×2730
3100×1900×2300
3350×2100×2800
Total weight (t)
2.3
4.5
9.73
18.1
26.61