Summary
Our chain plate dryer, which is one popular high efficient drying equipment, it especially can work continuously and evenly. The hot air can be from the hot air stove, so the hot air stove is the source of hot air, which supply the hot air to the drying body. In the body of dryer, we adopt the chain plates to transfer the briquettes with the fixed speed, the transmission device will drive the chain plates to move from the first level to the second level and the third level. During this moving period, the hot air will flow through the drying body and touch and mix with the briquettes completely, meanwhile, the steam will be exhausted from the wet vent, thus, the briquettes moisture can become dry and we get the drying function through the drying machine.
Function
The briquettes will be put on the chain plate by the feeder evenly and continuously, there are some heating units to supply the hot air around the box body to dry the briquettes. During the transportation in the box, the briquettes humidity will be released to the lower ratio.
Application
This kind of dryer can be used in Chemical filed, food field, medical field, etc, especially for drying the sheet materials, strips materials and granular materials.
Features
1. The heating efficiency is much higher. It can dry all the briquettes each piece evenly. Because each briquette is spread evenly one by one on the chain plate.
2.The heating source can be fully used. The heating source are floating in the body of the drying body completely, so all the hot air can be fully used very well. It will not lose any heating source.
3. Breakage ratios is lower than any other drying machines. As each briquette is spread on the mesh belt, it ensures that the briquettes will keep entire,and the users can get good finished briquettes finally. It increases the finished products ratio significantly.
4.The drying time is longer than any other type drying machine. While drying, the briquettes will be transferred from the first level to the third level, there are total three layers, so the drying time will be expanded to long time by three times, therefore, the drying efficiency is much better.
For get more information and how to choose the suitable model of chain plate drying machine, please contact us directly.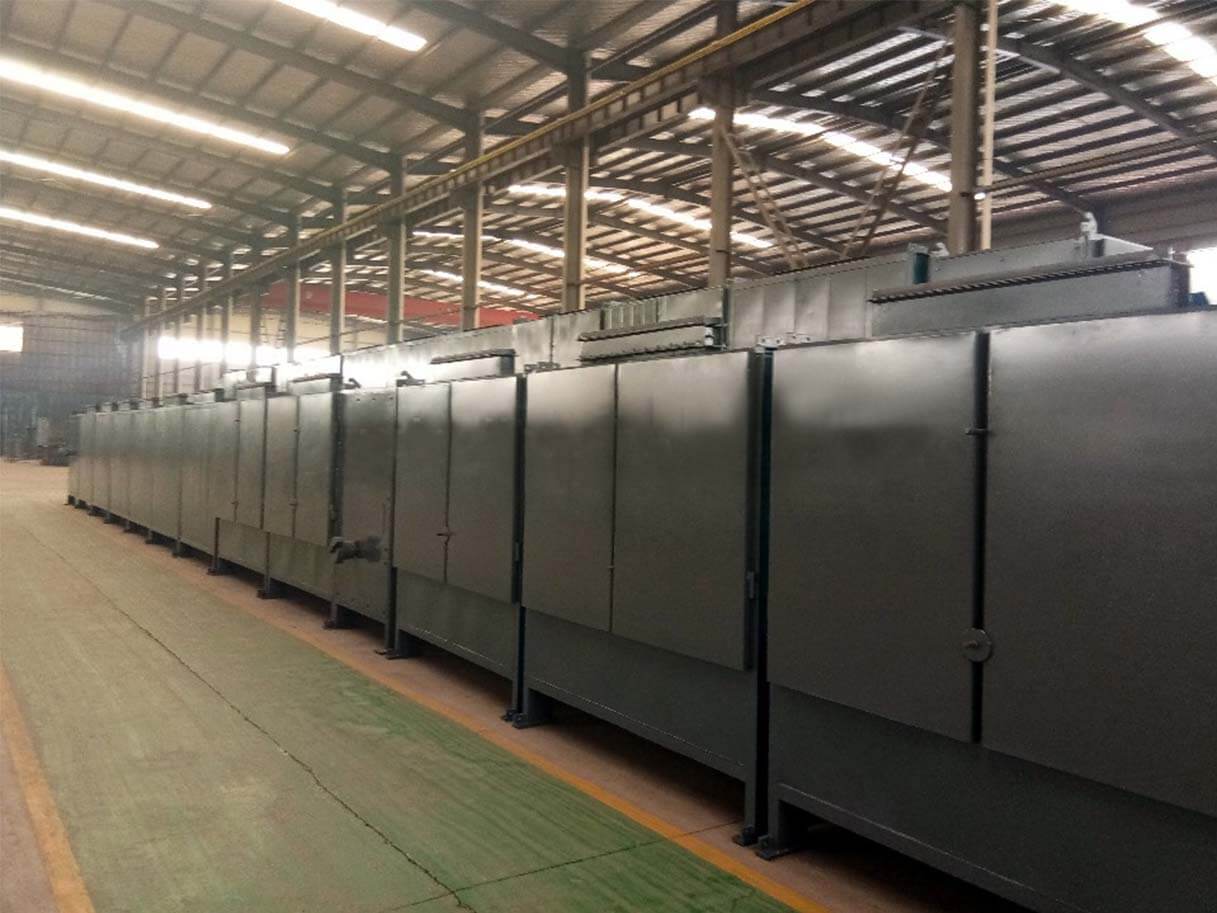 To see how the chain plate dryer working, please visit the link.